The PlayStation Vita is an under appreciated piece of hardware, many gamers are quick to write the Vita off, usually with the common phrase of "It Has No Games", which simply isn't true. From its ever-growing list of AAA games, to the boatload of remarkable 'indie' titles, it's arguably the best device for playing games on the go. To any Vita naysayers out there, here's 50 great PlayStation Vita games you can play right now.
50. Sine Mora
Sine Mora is a shoot 'em up that provides a unique take on the genre, where time is the most important factor. The game mixes classic shooter sensibilities with a stylish, lush presentation. The beauty of Sine Mora it appeals to both hardcore and casual gamers. It's simplistic gameplay is easily accessible, but tough to master.
49. PlayStation Allstars Battle Royal
PlayStation Allstars Battle Royal is Sony's attempt to compete with Nintendo's Super Smash Bros. series, as the game looks and plays similar. While critics were split on the new IP, the game is certainly fun to play, and certainly an innovative idea. Sony's biggest heroes can hold their own, and PS Allstars allows us to watch our favorite characters duke it out.
48. Lumines: Electronic Symphony
Tetris has met its match, Lumines: Electronic Symphony is a superb puzzle game with great presentation and exquisite music. Electronic Symphony added smart improvements to the Lumines formula, It perfectly blended puzzle and rhythm; all while presenting bright and vivid visuals, it's undeniably best in the series.
47. Borderlands 2
While the Vita version of Borderlands 2 always gets the third degree because of the obvious graphical downgrade, that doesn't knock the fact that it's an incredible feat to get a game of this caliber on a mobile device. Borderlands 2 is a great game to play in bursts, and the handheld format is perfect for this type of game. It's also cross-save with the PS3 and PS4 versions, adding even more value to an already fully content-stuffed Vita game.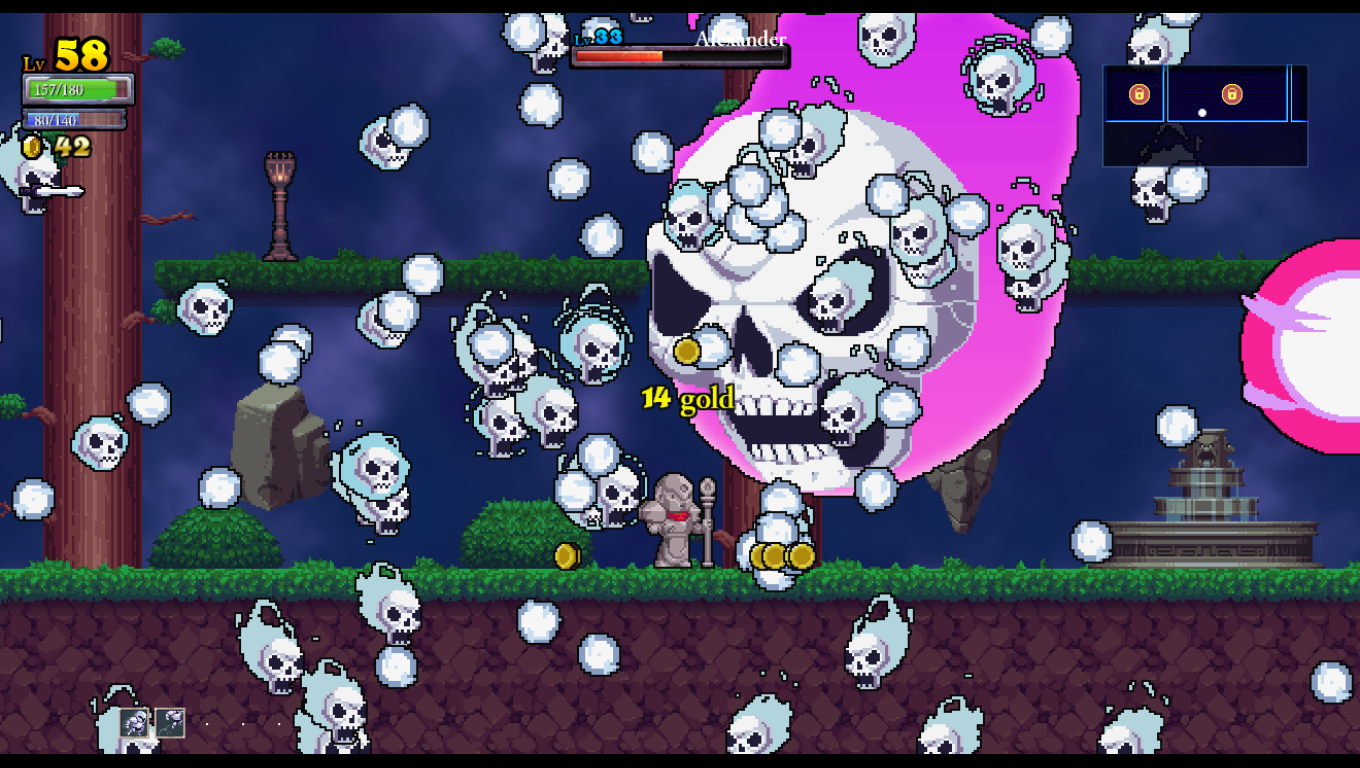 46. Rogue Legacy
Rogue Legacy is one of the very few games where dying can actually help you. They use an ancestor mechanic that's extremely unique and causes the game to be incredibly addicting. Every time you die you're always eager to find out what type of birth defect or weird feature your new character will have. From being colorblind to having gigantism, there's so many possibilities that change up the gameplay ever so slightly.
45. Assassin's Creed III: Liberation
With a full fledged story and dozens of side quests; Assassin's Creed III: Liberation is as fully featured as any console game would be. The game feels like it was given proper care by developer Ubisoft. You play as a woman assassin for the first time and unravel an interesting tale of secrets and betrayal. The game used a 'persona' mechanic that was introduced in Liberation, it was a great way to change up the Assassin's Creed formula.
44. Unit 13
Unit 13 was an early PlayStation Vita game that released nearly three years ago, and it was the beginning of AAA titles on a handheld device. It's a third-person cover-based shooter that features an arcade-like score system; it constantly tempts you to do better every time you complete a level. Unit 13 has spot-on shooting mechanics that are very easy to grasp, and getting a perfect headshot never gets old.
43. Sly Cooper: Thieves in Time
Sanzaru Games takes the reigns from developer Sucker Punch with one of their most iconic series, Sly Cooper. They do a wonderful job at keeping the same sense of comedy and mischief, if I hadn't known who developed it, would have thought Sucker Punch created Thieves in Time game from the ground up. The story is funny and interesting, the characters are still just as lovable, and the gameplay is as intuitive as ever.
42. Flower
Flower originally released on the PlayStation 3, and was loved by many. For those who bought the game then, now have the PS Vita version for free. This piece of art is one-of-a-kind; I use the word piece of "art" because that's exactly what Flower is. You control a flower petal blowing in the wind, turning darkness into light. While it's not much of a 'game' per-say, it is an incredible experience that everyone seems to get a different perception of, and that's part of Flower's beauty.
41. Resogun
Developer Housemarque (Super Stardust, Dead Nation) released Resogun whenever the PlayStation 4 launched, and it's still one of the PS4's best games. Luckily, it released on PS Vita and came free of charge to those who already bought the console version. It comes packed with all of the same content, and massive destruction as well. Resogun pushes you to the limit with its (various) arcade modes, and it's highly, highly addictive gameplay.
40. OlliOlli 2: Welcome to Olliwood
Craving a new game that is reminiscent of classic Tony Hawk games? OlliOlli 2: Welcome to Olliwood is the finger-flippin' mayhem it you've been searching for! Building off of the original, this side-scrolling skateboard game boasts all new ramps and epic hills allowing for monster air. Not just that, but it's dazzling with pretty colors.
39. The Swapper
The swapper is an award-winning, story driven puzzle game set in space. You have the ability to clone yourself in this atmospheric sci-fi world. While the gameplay is certainly fun, its The Swapper's riveting story that shines the brightest, and environmental storytelling is truly phenomenal. The fiendishly designed puzzles have equally clever solutions that are never more than a few steps away.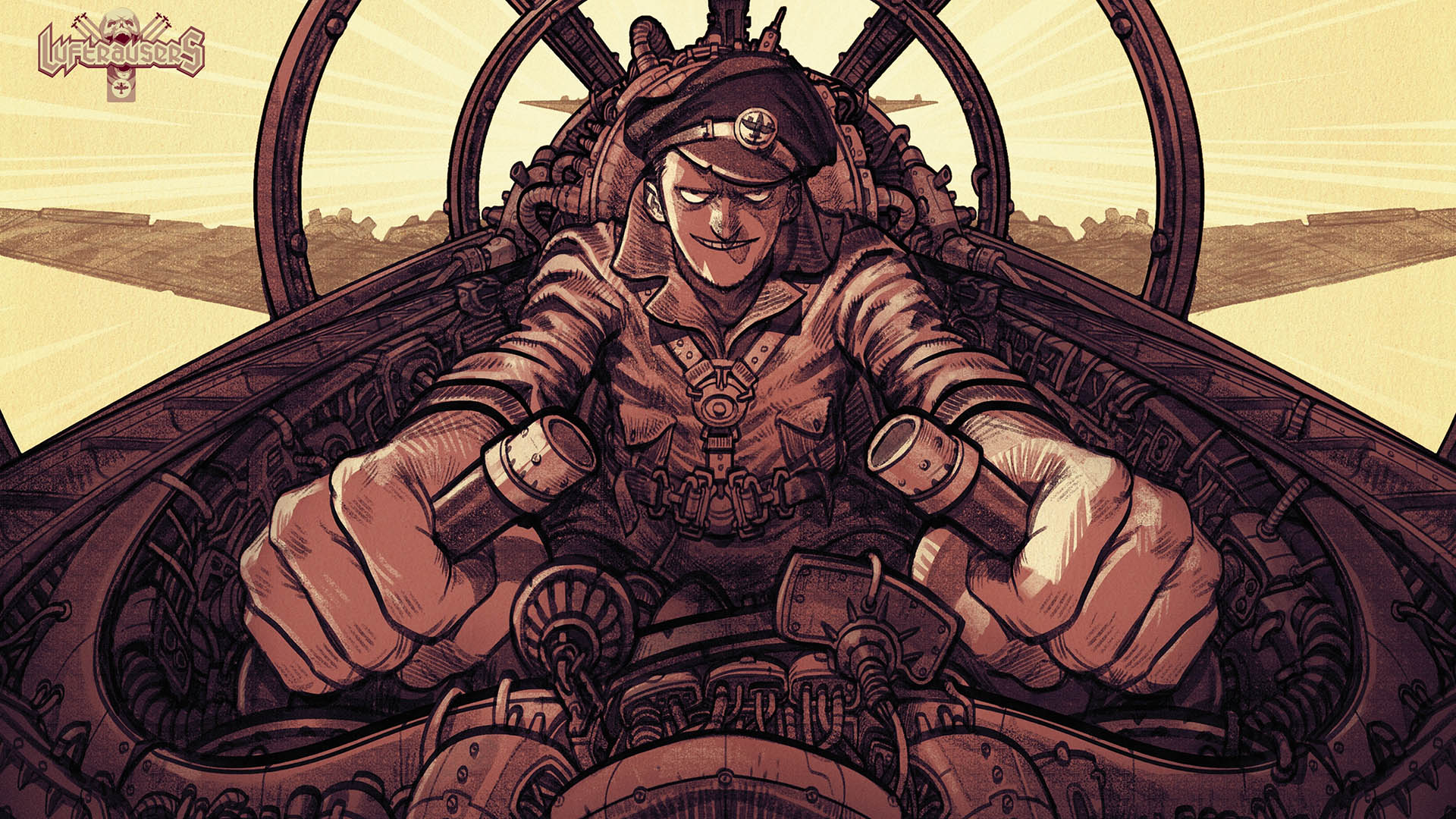 38. Luftrausers
Luftrausers is an insanely fun arcade-style aerial shooter where you can customize your own "rauser" to battle enemy fighters amongst the clouds, or even take on colossal battleships scattered across the open seas. Its simplistic gameplay is easy to learn, but tough in master,  Luftrausers is the definition of 'replay-ability.'

37. The Binding of Isaac: Rebirth
The Binding of Isaac: Rebirth is the perfect version of The Binding of Isaac. This twin stick shooter is an incredible, affecting journey that has gameplay and dungeon mechanics that will remind you the original Legend of Zelda. However, the darker atmosphere and tone are really what sets it apart from most indie titles.
36. FEZ
FEZ is a true delight. What separates it from other platformers is the rotation aspect. You rotate a 2D platform on a 3D axis, creating a whole new dynamic, and turns FEZ into an instant classic. Manipulating and rotating the world never gets old, it's both gorgeous and a workout for the mind; a charming bright-colored world that will surely put a smile on your face.
35. Escape Plan
From the developers that brought us Fat Princess, came a brand new IP, Escape Plan. Escape Plan takes advantage of the Vita's system features like the multi-touch screen, rear touch pad, and motion sensor. The goal in Escape Plan is, you guessed it, escape! There's a multitude of ways you can make it through areas, and you will die a lot trying to achieve them. The game also features disturbingly graphic death scenes, but that is part of the fun!
34. Injustice: Gods Among Us
Whenever Injustice: Gods Among Us came to the PlayStation Vita, not only did it come packed with all of the original content from the console versions, but it was actually the 'Ultimate Edition' that came with loads of free DLC. Gods Among Us provides a robust cast of DC characters, fighting mechanics that cater to gamers of all levels, and a ton of content that will leave gamers basking in its DC glory.
33. Soul Sacrifice Delta
This new version of Soul Sacrifice is expanded, polished, and brings almost double the content. In other words, Soul sacrifice Delta is the ultimate Soul Sacrifice experience. Even to those who put countless hours into the original will find that this version has enough content to keep you hunting for hours upon hours. If you are in dreaming of a new Monster Hunter game on Vita, this game could fill that void in your library.
32. Dokuro
Dokuro features very crafty and creative puzzle designs to stump your brain. Also, a chalk-like presentation that is certainly unique. Your goal is to save the princess. Sounds familiar I know, but Dokuro is about escorting a rather dimwitted princess through trials of death traps. Not just that, but you'll also have to fend for yourself with your sword. The PlayStation Vita is the best place to play Dokuro because of the touch screen integration.
31. Final Fantasy X | X-2 HD
First released on the PlayStation 2, the widely acclaimed Final Fantasy X and X-2 return as an HD remaster for the PlayStation Vita. The turn-based strategy gameplay is just as good as you remember, and the characters are ever so lovable. These are some of the greatest Japanese RPG's around and this release offers two awesome games for the price of one. If you missed these titles on the PS2, this is an HD remaster you must play.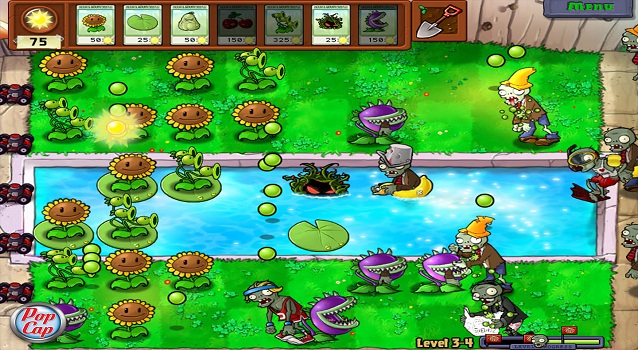 30. Plants Vs. Zombies
Plants vs Zombies swept the nation on mobile devices. Luckily, this killer app came to the PlayStation Vita. Sending troops into battle against the cartoony undead is still just as fun as ever. Its a casual game for the hardcore, which is an incredibly hard feat to achieve. Plants vs Zombies caters to all audiences, probably because its just so damn addictive.
29. Zero Escape: Virtues Last Reward
Zero Escape: Virtues Last Reward is an immersive experience from start to finish. This visual-novel is a mystery tale that has a fantastic balance between gameplay and story, with some very interesting characters and subplots. The game plays with your emotions and puts your brain at work throughout its thirty hour story. So many characters are also easy to love, and there's plenty to hate as well.
28. Stealth Inc. a Clone in the Dark
Stealth Inc. a Clone in the Dark offers the perfect blend of platforming and puzzles. The game is also full of content and an undeniably attractive design. It's your job to sneak your way through a deadly facility that's determined to stop you in your tracks. It's fast-paced stealth featuring some seriously brutal hazards. Stay out of the light!

27. The Wolf Among Us
Another narrative masterpiece available for the PlayStation Vita. The Wolf Among Us is yet another piece of episodic awesomeness from the minds that brought us The Walking Dead. Developer Telltale Games achieves at bringing the Fables comic's world alive with its creepy and original story, where fairy tale creatures live aside from the glamour of the happy endings. You play as Bigby ("The Big Bad Wolf") when you discover a brutal, bloody murder, and that's just a taste of what's to come.

26. Rainbow Moon
Rainbow Moon is an addictive and a very time-consuming take on grid-based gameplay and level grinding. It has a great tactical combat system, deep character growth, and to top it all off, an extremely lengthy story. All for which amount to something wonderful.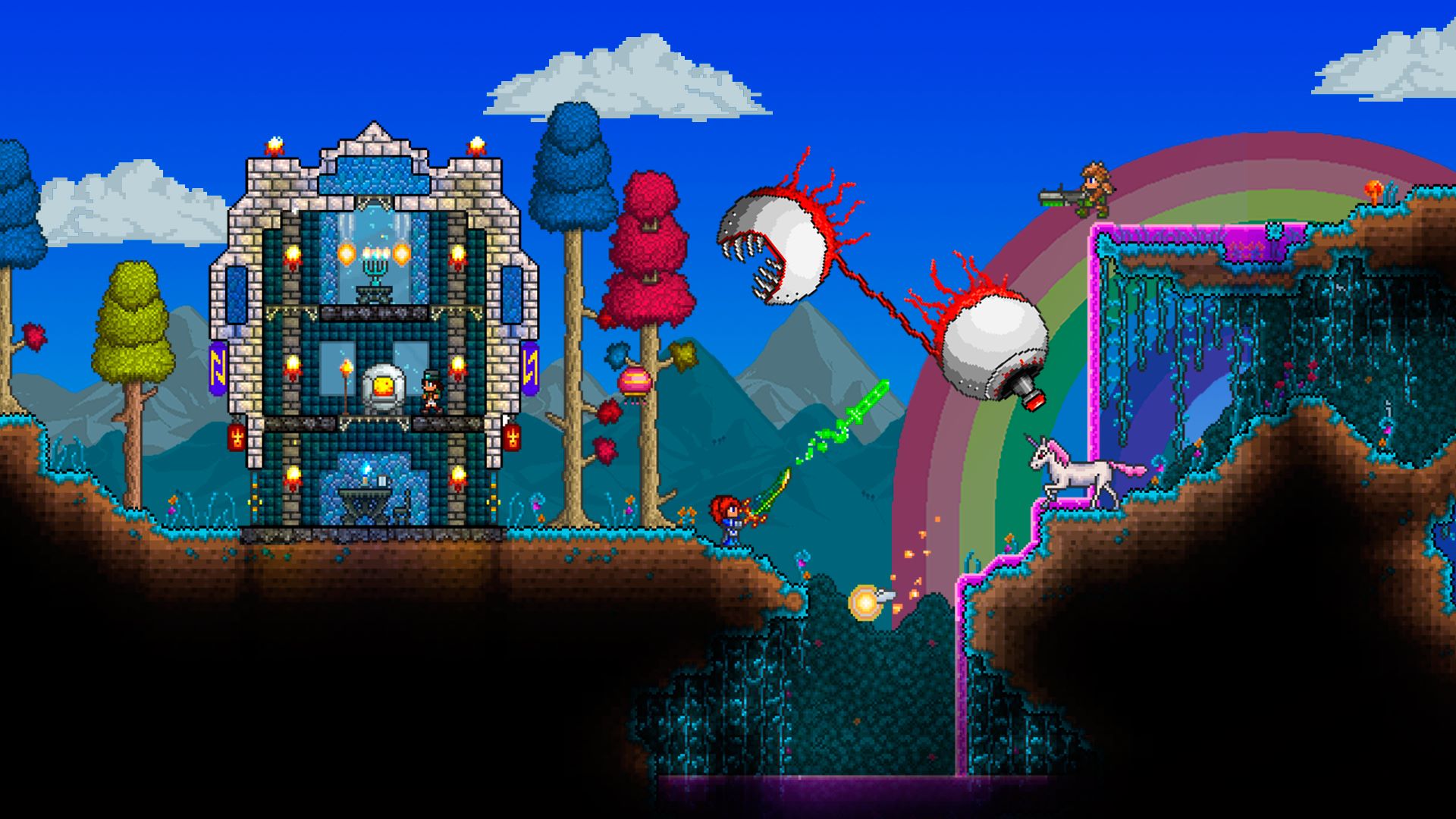 25. Terraria
Terraria is a massive world full of different types enemies and features fun and addictive gameplay. The Vita version is the best place to play this sandbox adventure game due to its 'bite size' appearance (looks best the OLED Vita's screen). It's a 2D platformer with craftsmanship. In other words, Terraria is what get when Mario and Minecraft make sweet love and produced an offspring.
24. Telltale's The Walking Dead: Season 2
Season 1 of The Walking Dead changed how we thought about drama in video games, and Season 2 continues to build from that. You play as Clementine as she is forced to choose between her familiar friends, or the more rational strangers she's met in her travels. Zombies are the least of your worries in this post-apocalyptic thriller.
23. God of War Collection
Slice and dice your way through an ungodly amount of enemies, and enjoy every second of it! The God of War Collection puts two amazing classics in one decent-priced and convenient bundle. God of War I and II are some of the best action games ever made, and they feel right at home on the PS Vita. If for some reason you missed out on the God of War series, this collection is a great place to start.
22. Tearaway
Tearaway blended together the charming and convivial spunk of LittleBigPlanet with unique gameplay mechanics that unitized the Vita's  system features perfectly. It was the first time that using the rear touchpad felt completely natural. The platforming elements are great, the collectables are fun to collect, and the world is memorable. There is no game quite like Tearaway.
21. Rayman Origins
Rayman Origins is an undeniably gorgeous game, and looks even better on the OLED Vita's screen. Not only is the presentation insanely good, but the gameplay hits every mark it attempts to. This title in the series was a return to form, something that Rayman fans can definitely appreciate. There isn't many games that have the same brilliance in level design as Rayman Origins.
20. LIMBO
LIMBO is an amazing game in both art and gameplay. The creative visual solutions and sound design makes for a wonderfully eerie atmosphere that most games fail at even coming close to – In short, it's visual storytelling is fantastic. LIMBO is a game that reminds you that simplicity can be the best characteristic of a video game. The art scheme takes LIMBO to the next level that I never thought was possible.
19. Dragon's Crown
Dragon's Crown is an over-the-top hack and slash with an insanely gorgeous art-direction. The game was designed to play cooperatively and features epic boss fights that are a blast to complete. Dragon's Crown is also extremely replay-able with its crazy-addictive upgrade system and multiple characters you can play as. You will sink hours, even days into Dragon's Crown's satisfying adventure.
18. Spelunky
Spelunky is a unique platformer with randomly generated levels that features fun and tough experience every time you start your game. Search deep underground and journey into fantastic places filled with beasts, hazards, and treasures. Completely destructible environments open up lots of strategies and make it a blast to conquer the game's many secrets.
17. Rayman Legends
Rayman Legends takes all of the assets from Rayman Origins, and cranked them up into something bigger and better than ever we thought possible. The stylish, cartoony art-direction is sparkling with personality, along with a new gameplay mechanic using the right stick that's insanely fun to navigate. Multiplayer is also a blast to play with your buddies.
16. LittleBigPlanet PS Vita
LittleBigPlanet PS Vita is an incredible platformer and has a enjoying story to play-through. It successfully integrates so many of the Vita's hardware features making gameplay both challenging, and amusing. The PlayStation Vita edition of LittleBigPlanet isn't the typical downgraded console version, it literally brings everything from its predecessors, while simultaneously adding a bunch of new content.
15. Minecraft
Minecraft has become a worldwide phenomenon as it has spanned across almost every gaming platform. This block-laying, zombie-slaying game finally made its way to the PS Vita last year – you can now take this charming world of pixelated blocks anywhere you want. Also, Minecraft on Vita features every ounce of content as its PS3 counterpart. Not to mention it's also cross-save with the PlayStation 3 version.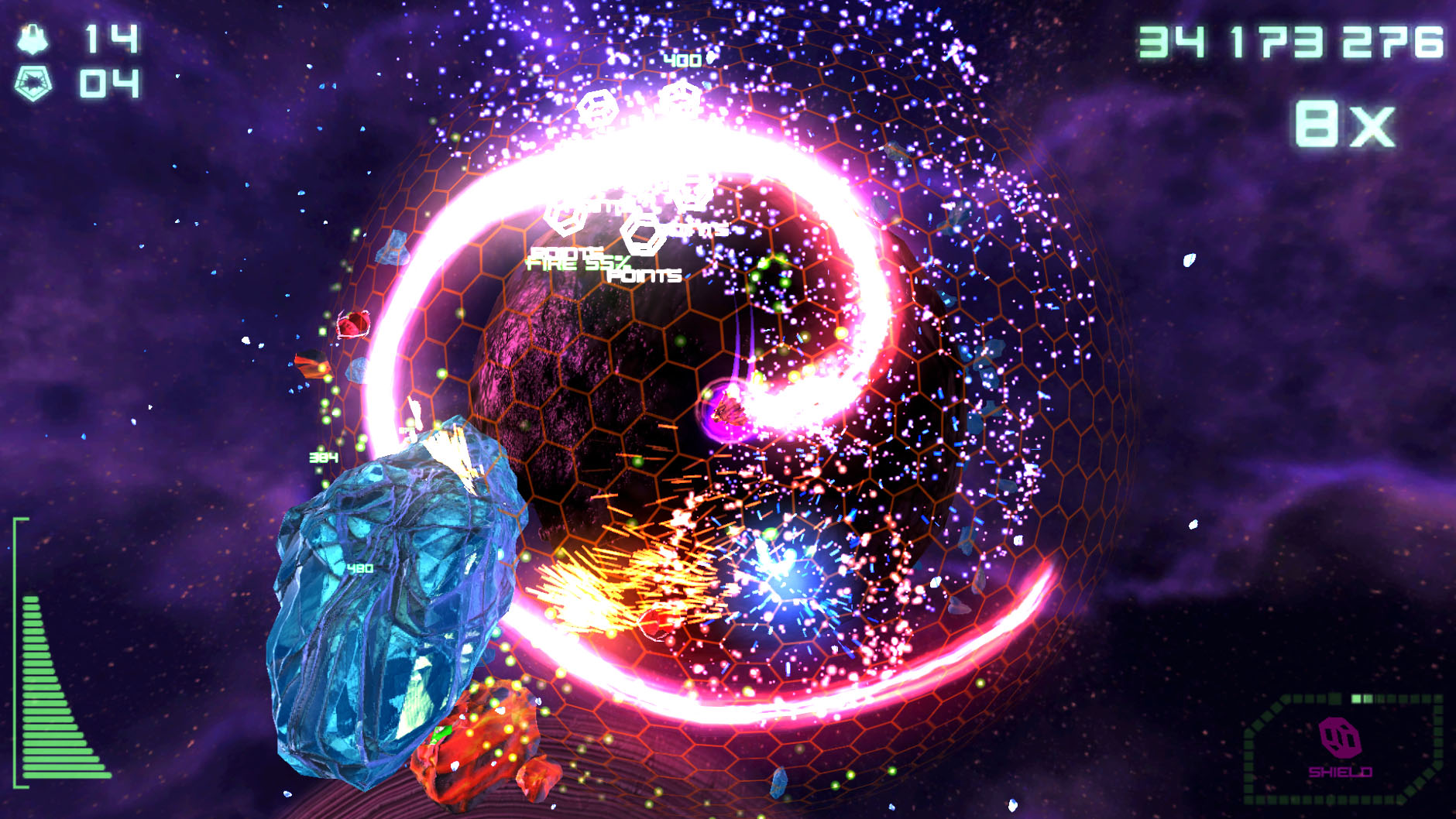 14. Super Stardust: Delta
It's the same Super Stardust gameplay you know and love, except the PS Vita version adds new controls and enemies designed specifically for the console. Every mode from previous games in the series make a return along with all new modes and challenges! Stardust: Delta undoubtably one of the best twin-stick shooters around.
13. Child of Light
We hadn't seen a game quite like Child of Light before. The game looks incredible, and features the perfect blend of RPG elements and puzzles. The pacing is one of Child of Light's strongest suits, as everything is perfectly crafted and scripted. Speaking of scripted, almost every spoken line in the game rhymes; and it works splendidly.
12. Telltale's The Walking Dead
Telltale's The Walking Dead is one of the most critically praised games of all time. Not only that, but it added a true gem to Vita's growing software lineup (along with Season 2). Telltale's The Walking Dead is storytelling at its finest. You play as Lee Everett when all hell breaks loose; it's up to you to protect your group from flesh eating zombies… among other things… The Walking Dead is a truly remarkable game. In fact, it's more than a that, it's an experience that will not be forgotten.
11. Gravity Rush
From the second we saw Gravity Rush we knew this game would be something special. This third-person action title has some of the most iconic gravity shifting mechanics I've seen to date. The game uses an impressive cell-shaded art style that looks beautiful as you 'fall' over the cities below. Gravity Rush is undoubtably a unique game, and it's currently only playable on PS Vita.
10. Danganronpa: Trigger Happy Havoc
Danganronpa: Trigger Happy Havoc plays with concepts like hope and despair, love and betrayal, all in a fantastic way. Less of a game and more of visual novel, the game is full of fantastic characters, mysteries, and an intense plot that will have you glued to your PS Vita. From investigating murders, searching for clues, and talking to suspects, the game is full of possibilities, and pizzazz.
9. Muramasa: Rebirth
Muramasa: Rebirth is arguably the most visually impressive game on Vita. The game doesn't push the hardware like Killzone: Mercenary, but it showcases a rather gorgeous 2D art style that will have you in awe from start to finish. Graphics aside, Muramasa: Rebirth is equipped with an action-packed adventure, tons of areas to explore, and even more secrets to find.
8. Freedom Wars
Freedom Wars is one of the latest AAA experience you can only find on the PlayStation Vita. The game combines third-person hack-and-slash combat with third-person shooting seamlessly. With a strong upgrade system and insanely fun cooperative multiplayer, Freedom Wars is the JRPG that will keep you playing for hours on end.
7. Velocity 2X
Velocity 2X took over my life until I inevitably got sick of it. And that's why it deserves a spot on this list. It meshes together teleporting space shooting with run-and-gun side-scrolling; can you name another game that does that? I don't think so! I'm hopeful that this unique space-shooter will get another sequel from developer Futurlab soon.
6. Hotline Miami
Hotline Miami is an insane top-down shooter by Dennaton Games. It's set in the '80s and is completely, utterly balls-to-the-walls fun! I have never died so many times in a game and been so eager to try again. Its addictive gameplay is pure adrenaline, and feels right at home on the PS Vita.
5. Killzone: Mercenary
Seeing Killzone: Mercenary for the first time was so surreal. With a smooth frame rate, great controls, and breathtaking visuals, this Vita game is the killer app that first-person shooter fans had been clamoring for. Mercenary will have you hooked with its online multiplayer; its "kill anything for money" mechanic will easily reel you in. It's undeniable: Guerrilla Games successfully brought the Killzone series to a portable device, and it is every bit as great as what you'd find on a home console.
4. Sound Shapes
It's no mystery that the guys and gals at Queasy Games know how to make a solid platformer. But Sound Shapes is not just a platformer; it puts a lot of emphasis on music and rhythm, challenging you to make it through areas with perfect timing and tempo. It also features a music/level creation mode which the community has used to craft some insanely cool projects. At the end of the day, Sound Shapes is truly one of a kind.
3. Guacamelee!
Guacamelee! will have you hooked from the second you started playing. Its 'Metroidvania' gameplay is pure delight from start to finish. Also, the comedy in the game is so well done, and the new time shifting mechanics add a great deal to the platforming. In short, Guacamelee! is the definition of a superb platformer. You would be foolish to "jus' walk away" from this game.
2. Uncharted: Golden Abyss
Three years ago Uncharted: Golden Abyss set the bar for what mobile games were capable of. As one of the Vita's signature launch titles, Golden Abyss looks absolutely stunning. Sony Bend managed to give Golden Abyss its own individual flavor without changing Uncharted's core mechanics. In short, it is a grand adventure in the palm of your hands, full of treasure, parkour, puzzles, and of course, Sully.
1. Persona 4 Golden
From its charming characters to its phenomenal take on high school drama, Persona 4 Golden is a near flawless turn-based strategy game that will have you lost in hours of Persona-dueling madness. Persona 4: Golden is a murder-mystery one second, and a dating-sim the next. The game hits such different notes throughout its entire 60+ hour story, all while unraveling the truth about the obscure deaths in Inaba.
This just scratches the surface of how many great games there are available on Sony's handheld, not mention the PS1 and PSP classics. What do you think about the PlayStation Vita? Are you a PS Vita enthusiast? Are you excited for any future Vita games? Let us know in the comments section below!