We all love open-world games, the sandbox genre alone has a ton of amazing titles. Today, I want to talk about the greatest open-world games ever created; the best of the best! Of course, there is a wide spectrum of what some people would consider a game 'open-world'. I'm going to include games that offer an 'over-world' leading to sub-worlds, as long as they offer a variety of things to do within that space (you're opinion may differ). Open-world games come in many different shapes and sizes, comparing Mario to GTA is damn near impossible, take this order with a grain of salt. Without further ado, the top 100 open-world games of all time!
Scarface: The World is Yours
In a complex world filled with excess and greed, players become Tony Montana, one of the most ruthless gangsters ever depicted on film. The highly acclaimed screenwriter, David McKenna, wrote an original event-driven storyline for Scarface: The World is Yours that leads the player through a sordid underworld. Radical Entertainment did a great job keeping The World is Yours close to the source material, and also creating a sequel to a movie that (sadly) never received one.
The Simpsons: Hit and Run
The Simpsons Hit & Run is a mission-based driving game featuring out-of-the-car platform action. It also has an interactive world of Springfield, plus the signature characters and humor of The Simpsons. There's a brand new story crafted by writers from The Simpsons television show. It's a much more cartoony Grand Theft Auto with a pinch of platforming elements; "GTA: Springfield".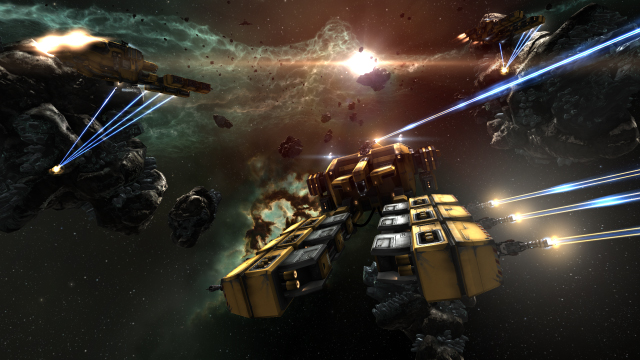 EVE Online
EVE Online is a game of epic proportions. There's a huge, robust tutorial, it is a journey itself just to get comfortable with how things work. The gameplay is unbelievably open-ended with a lot of things to do. Ship designs are out of this world (literally) and there's awesome characters builds that are 'classless'. EVE Online has  PvP combat that'll make you sweat from panic, and excitement from accomplishments. Science-fiction worshipers, the is your Mecca.
Assassin's Creed III: Liberation
When Assassin's Creed III: Liberation released on the PS Vita it featured a unique story and dozens of side quests; as fully featured as any console AC game would be. The game feels like it was given proper care by developer Ubisoft. Even better, an updated version came to consoles with prettier visuals. You play as a woman assassin for the first time while unraveling an interesting tale of secrets and betrayal. The game used a 'persona' mechanic that was introduced in this title, it was a great way to change up the Assassin's Creed formula.
The Godfather: The Game
Not only does The Godfather come packing with an intriguing tale of revenge and triumph, but the game also offers well-designed gameplay that's incredibly fun to play. The setting is perfect, you feel as if you're really living in The Godfather universe. Tie all of that together with an impressive musical score and you get a bad-ass open world game.
Sonic Adventure DX
As one of the only open-world Sonic games, Sonic Adventure DX gives you open plains and urban cities to explore. Not only that, but the game is a blast to play and features a cheesy, yet lovable soundtrack. Seriously, these tunes will get you pumped. And don't get me started on breeding and leveling up Chaos, so addicting!
Watch Dogs
As a brand new IP, Watch Dogs was a huge success in sales. The game does a lot right, navigating your smartphone around the city with the ability to change streetlights and mess with traffic is an innovative gameplay mechanic. Whether you're going into a mission with stealth attacks or guns-a-blazin', it's an definitely an enjoyable time either way.
Gravity Rush
From the second I saw Gravity Rush I knew this game would be something special. This third-person action title has some of the most iconic gravity shifting mechanics I've seen to date. The game uses an impressive cell-shaded art style that looks beautiful as you 'fall' over the cities below. Gravity Rush is undoubtably a unique game, and one of the few open-world games available on Vita.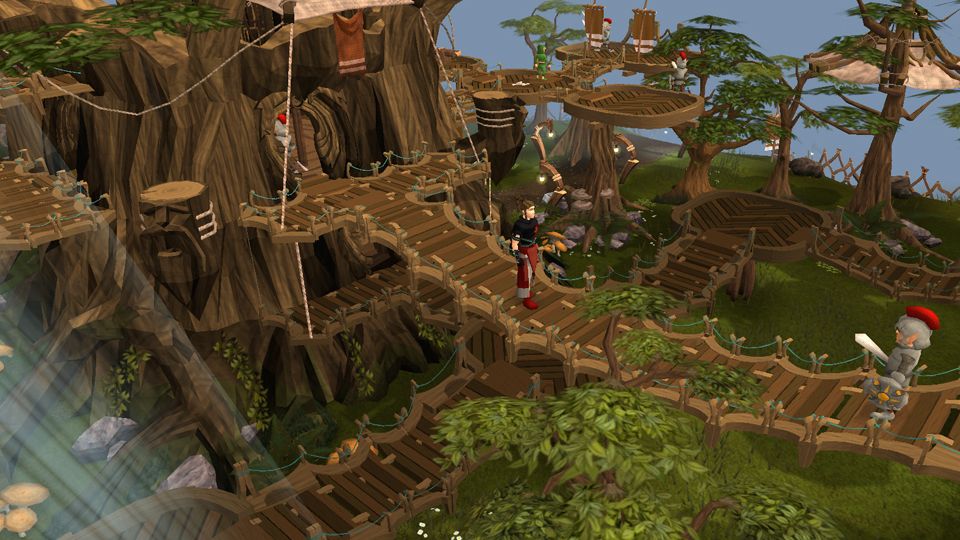 RuneScape
After 14 years, RuneScape still has a thriving community with a very involved staff and developers that consistently interact with players. Replay value reigns supreme in RuneScape, with more to do than a lot of other MMO's; the skills, mini games, ways to train, and the constantly updated and expanding world, it's a never ending journey. Mastering different skills and obtaining thousands of equippable items is just one slice of the RuneScape pizza.

True Crime: Streets of LA
True Crime: Streets of LA is the perfect mix of free-roaming, cinematic storytelling, and fun third-person shooting gameplay. The story goes from crazy, to totally bonkers in about 5 seconds, however, it makes for an even better experience. Any Grand Theft Auto fan should take a shot at True Crime: Streets of LA.