A PS5 cloud controller sharing patent application has been published by the US Patents and Trademarks Office, showing yet another way in which Sony want to push their next generation console. Last week saw a patent for a retro-style controller with a built-in screen for multimedia purposes, and now Sony has filed a patent for a new type of multiplayer that seems as though it could be employed across all PS5 games. Check out the images for the patent below, and read on for more details.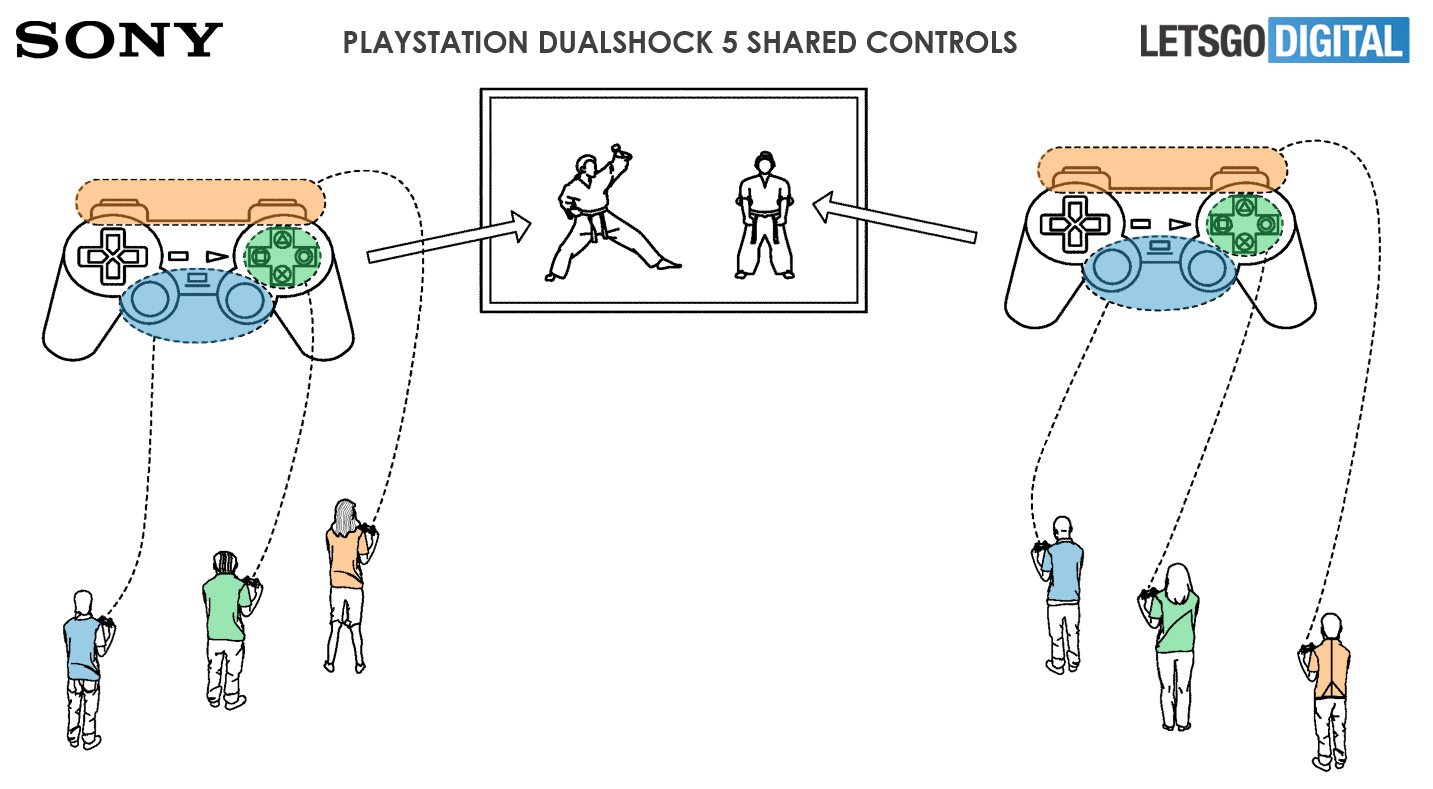 The patent goes into a lot of detail, but we'll try to simplify it a bit here. Essentially the design would allow for a Dualshock 5 controller to be split up into different segments for up to four different players, applying either locally with four people in the same room, or online with four people around the world. One player could control the joysticks, another the face buttons, a third the triggers, and a fourth the directional buttons. As I mentioned earlier, this is a complicated concept, but for certain types of party games, or multiplayer similar to that in Man of Medan, it could be a lot of fun.
The other part of this cloud controller sharing concept sounds equally as interesting. This aspect would allow players to swap and share who is in control of the game being played between the four players involved in the current multiplayer party. This system would make it possible to play a game like Uncharted together with three other friends, swapping control of Nathan Drake with every chapter, or every time a player fails and causes Drake to die, for example.
This patent sounds like an evolution of SharePlay, which is currently available for PS4. I quite like the idea, because it allows for that same experience you had with your friends during game parties before the age of online multiplayer. What do you think? Let us know in the comments.